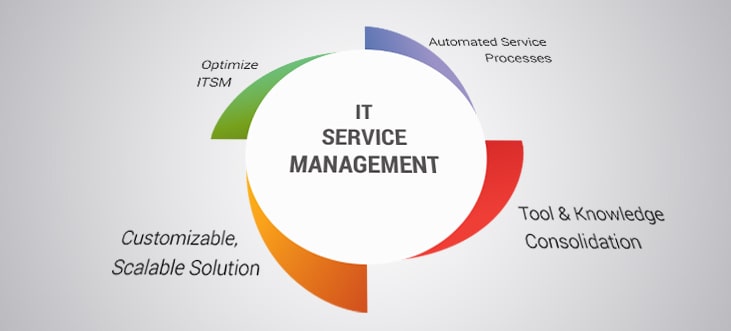 IT Service Management is using apps, installing software and other services from computer science. Well, of course it does. Just think of any form of technology you mostly use at your workplace your laptop, the apps/software installed on it, the printer that your entire team uses, or the option to reset your password even anytime. All these services provided by your IT team/IT Service Management.
Although the most common perception of IT Service Management among IT users (employees) is just "IT support". IT Service Management goes way beyond resolving regular issues. Your IT team is responsible for every management of these services. They might use an IT Service Management software like Fresh service to effectively manage these services.
 IT Service Management
It is important for a variety of reasons. Implementing ITSM can help regularize processes through structured delivery and documentation. ITSM implementation also helps in saving costs by building a predictable IT organization. Implementing ITSM has business benefits by bringing actionable IT insights to the business that help in decision making.
Why your business needs ITSM?
It all depends upon the level of business in the sense of number of employee and the technology grip you are using to handle all this. If your business has more than a handful of employees, and if even one of you is the designated "IT guy". You're already doing ITSM in a small way. But as your business grows, you might need to bring in more mature processes to get the most benefits out of your ITSM investment.
Ways by which we can implement ITSM processes?
The way to choose the right ITSM processes is to look at what your business requirements, specifically. For instance, if you have a small IT support team that's constantly fire-fighting similar issues, it makes more sense to find the root cause and resolve it once and for all. A clear example of it would be a short storage issue. You can keep deleting data every time the hard drive maxes out. But installing a bigger hard drive is a better longer-term solution. Technology in dental care 
Following should be kept in mind for IT Services Management :
The maturity of the team:
Is your team mature enough for the adoption of ITSM processes? An organization having total of 25 people would not benefit from adopting ITSM processes until an organization with 150 people that is expanding rapidly.
What is the problem that you're trying to solve? For example if you are trying to cut down on the IT budget. This can probably done by bringing systematic processes and predictability into an IT organization.
The level of framework you are looking for matters a lot. This largely depends on the problem statement. While every framework helps you achieve specific structure and predictability in varying capacity, the processes they employ are different from each other according to problem statement.